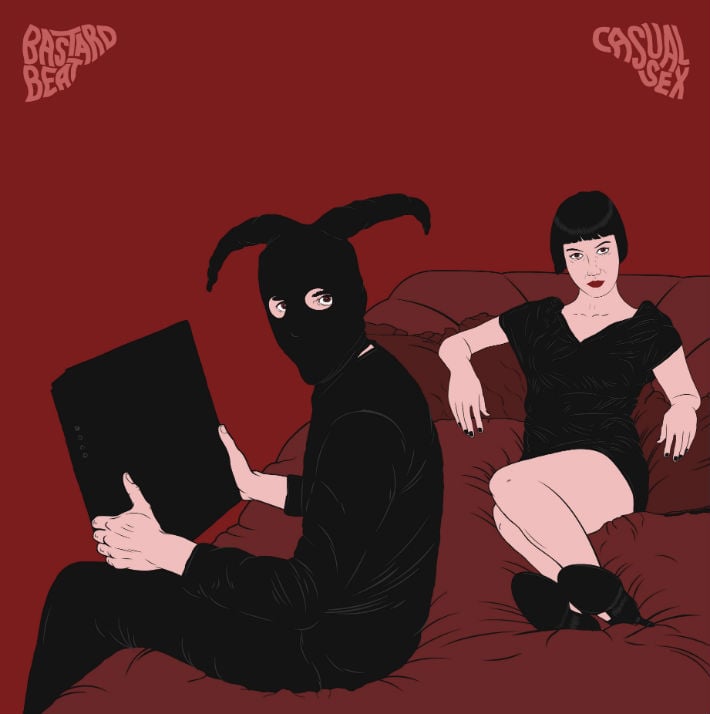 The Bastard Beat EP 12"
£

7.00

/ Sold Out
---
Brand new limited edition 5 track EP on 12" Vinyl from Glasgow's, We Can Still Picnic Records.
SIDE A:
1. Nothing On Earth
2. Bastard Beat
SIDE B:
1. The Sound of Casual Sex
2. Then Again
3. What's Your Daughter For?
PRESS:
The Skinny:
"It's not often you hear an EP sounding so accomplished. It's rarer still to find five songs with as much humour and invention as these." 4/5
NME:
"The sordid sound of Mark. E Smith swanking around a high-class brothel which is something you didn't even know you needed in your life" 7/10
Little Indie Blogs:
"The Bastard Beat EP is chock-full of dirty basslines, off-kilter grooves and lyricism that harbours all the bite and snarl of punk. It's dirty and guttural, but in the best kind of way." 8/10
Middle Music:
"Casual Sex have produced some of the most engaging music in Glasgow over the last year or so. If this sounds like hyperbole, then please forgive us, but when a band like this comes along it's hard not to get lost in it." 9/10
When You Motor Away:
"You hear the music, you feel the music, and it feels like it belongs. You may not have realised that the absence of sleazy guitar pop was a void in your life that demands to be filled. But listen to The Bastard Beat EP and the truth will win out."
The Daily Record:
"Scotland's latest, hottest band"